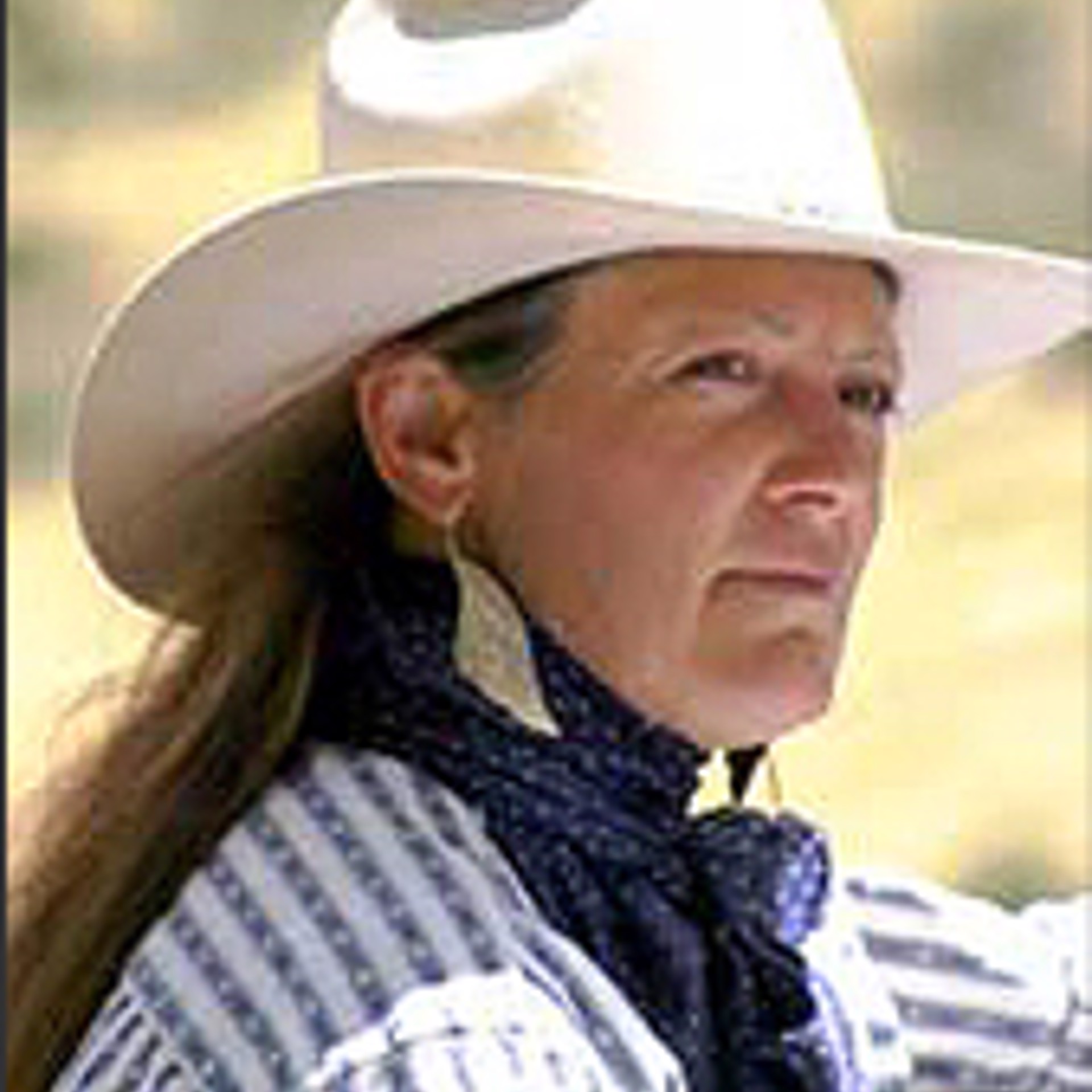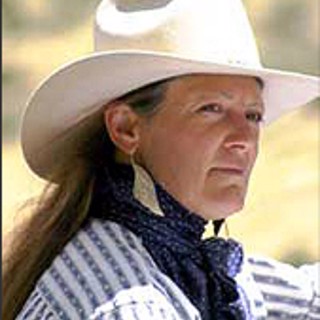 A passion for horses molded the life of Karen Bonnie from her earliest memories. Born in Wisconsin and growing up in the Midwest, many summers spent on an uncle's farm, she expressed her love for horses through her drawing pencils. In adult life, it was her admiration for these noble animals that spurred her interest in western history, cowboy legend and Native American cultures. While re-training retired race horses for the dressage arena as a hobby, she expanded her commercial photography career into advertising and graphic design. In 1991, Karen drew on her knowledge of ancient and traditional techniques to found a buckskin garment company. She won "Best New Collection" for her designs at the 1999 Western Design Conference in Cody, Wyoming.
During the 1990's she concurrently showed hand tinted photographs and drawings at her Magpie Woman Gallery in Abiquiu, New Mexico. In 1991 she was an invited artist at "The Governor's Choice" Art Show in Santa Fe, featuring hand tinted photos from the famous Bell Ranch. While at her gallery she met several up-and-coming artists, including Barry McCuan and Doug Coffin, who provided inspiration and showed her by example the road to an art career. It was when she met Linda and Dean St. Clair that she took the leap into fine art and started painting in oils. The St.Clairs both were generous with their knowledge of painting and marketing of their work.
Now turning her efforts to painting full time, Karen renders the objects of her passion.....ranching and particularly working cowgirls, Native American culture, wilderness, wolves and, of course, horses........in the vibrant, lush colors that are only achievable in oil paints."I see horses as heroic, powerful, fun-loving and affectionate beings, and I try to express this to the viewer in my work." She shares her century-old ranch house with her husband, Pete, who is a traditional Cheyenne, with their two wolf hybrids, their horses and dog, and hikes or rides daily in the nearby mountain wilderness when not riding with the crew for neighboring ranchers. The surrounding community of ranchers and farmers provides her subject matter, and supports and inspires her in her loving portrayal of cowboy culture in its present-day reality, and all things "of the Horse"
Read More