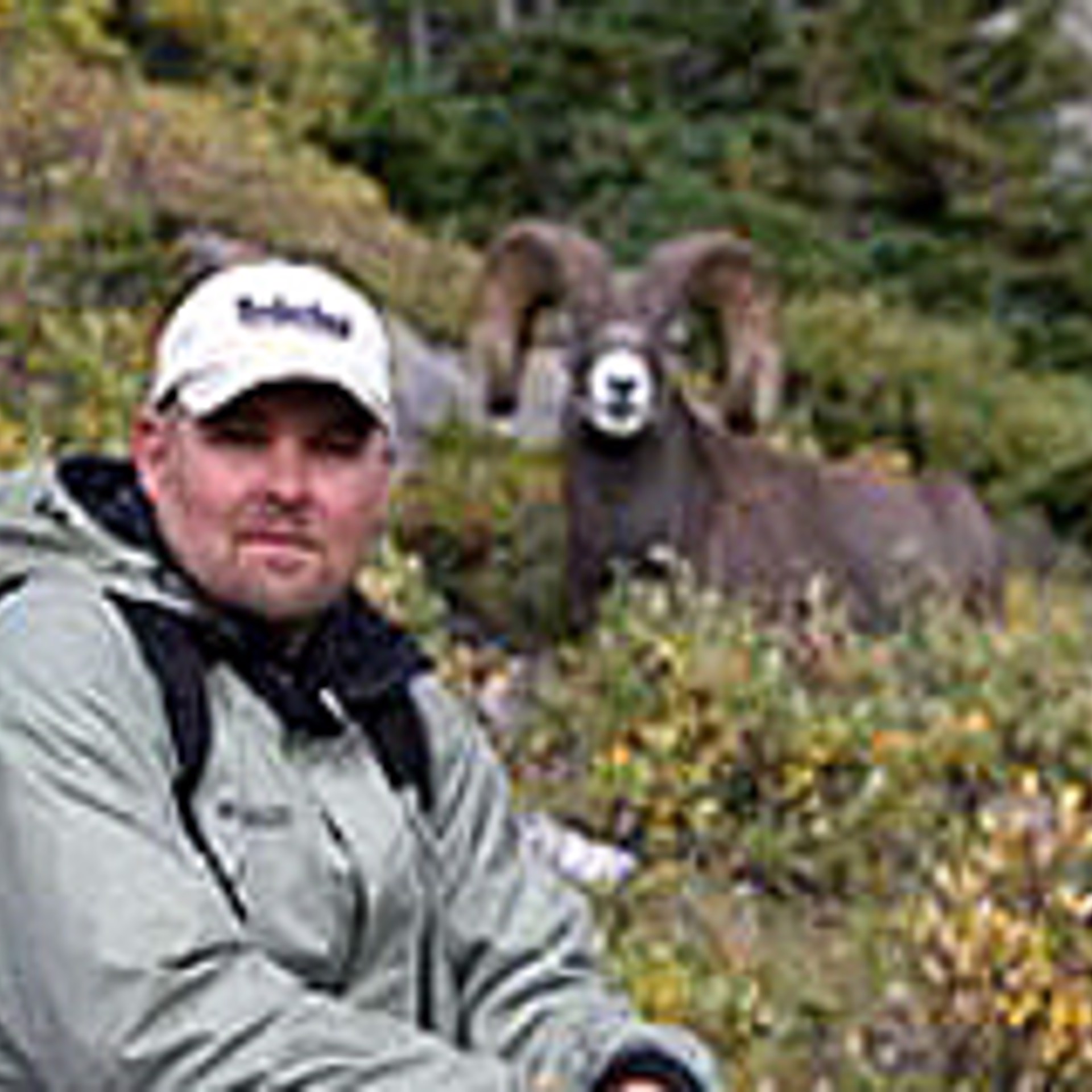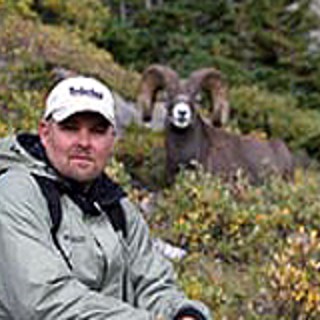 Luke Frazier grew up in a large family of brothers who loved hunting and fishing in the mountains of northern Utah - these early forays into nature instilled a kinship with the wildlife, and a passion for the outdoors. As a child he spent hours scribbling, sketching and sculpting wildlife. Later, his formal art training occurred at Utah State University, where he earned a Bachelor of Fine Arts degree in painting and a Master of Fine Arts degree in illustration.

Every year, Frazier travels from Alaska to Africa, painting and photographing animals in their natural environment. "I'm alway excited for a new adventure, seeking new country and looking for animals in their prime - hoping to capture the nuances of the sporting life." His love of fly fishing and hunting is apparent in his work.
The artists he admires are to numerous to count; but Charlie Russell, Winslow Homer, Herbert "Buck" Dunton, Heinrich Von Zügel, Carl Rungius, Phillip Goodwin, Tom Lovell, Ogden Pleissner, Howard Terpning, Robert Abbett, Bob Kuhn and Ken Carlson, are of special importance. Frazier appreciates the strength of drawing, color and emotion put into their work. "They're masters of telling a story."

Frazier is humbled to show his paintings at these prestigious museums. The National Museum of Wildlife Art, Jackson, Wyoming; the Autry Museum of the American West, Los Angeles, California; the National Cowboy and Western Heritage Museum, Oklahoma City, Oklahoma; the Gilcrease Museum, Tulsa, Oklahoma; the Briscoe Museum, San Antonio, Texas; The Clymer Museum, Ellensburg, Washington; the Buffalo Bill Museum, Cody Wyoming; the Phoenix Art Museum, Phoenix, Arizona; the C.M. Russell Museum, Great Falls, Montana; the Montgomery Museum of Fine Arts, Montgomery Alabama; and the Kimball Art Center, Park City, Utah.
Frazier says, "I'm always searching for things I want to draw and paint. I'm always following the light, looking for the different values, shapes and colors - the emotional power of a scene. By using digital photography and video I can capture memories and moments in time. These photographs and video buttress the process of drawing and composition - helping me recreate those moments on canvas. As an artist you have to use these judicially, and remember you are in control of the painting not the other way around."
Frazier's work has often been compared to that of Carl Rungius and Bob Kuhn, noted masters of wildlife art. In a recent article in Wildlife Art, Bill Kerr, cofounder of the National Museum of Wildlife Art and a personal collector of Frazier's work, stated, "What impresses me about Luke Frazier is his potential, he's talented, he's dedicated, his work reminds me of some kind of an exotic combination of Kuhn's modernism and the classic palette of the academicians." John Geraghty, a Frazier collector and board member of the Autry Museum of the American West said, "It's exciting when young artists emerge who know their material yet do not feel threatened by taking suggestions from the masters. You can tell by the way they work how serious they are, and you can see the continuing improvement in Luke's work, especially in his design. He is influenced by other greats like Kuhn and Carl Rungius, but at the same time he's his own man."
Frazier's work has been included in the book Leading the West, written by Don Hagerty, in conjunction with Southwest Art magazine, and published by Northland Press in 1997. The book profiles 100 of the best living painters and sculptors working today. In 2007 Frazier was included in the new book The Fine Art of Angling, and his work "The Tillamook Creel" adorned the cover. Earlier in 2007, Frazier was chosen to be the Jackson Hole Fall Arts Festival featured artist - and then in 2010 Frazier was honored to be the featured artist for the Southeastern Wildlife Exposition, in Charleston South Carolina. He has been profiled in Art of the West, Wildlife Art, Western Art & Architecture, Fibonacci, Big Sky Journal and Southwest Art. His paintings frequently appear in Field & Stream, Gray's Sporting Journal, and the Sporting Classics magazines.
He recently received the Artist Choice award and the Patrons Choice award at the 2011 Briscoe Museums, "Night of Artists Show." He also received the Founders Favorite Award at the Art for the Parks competition in 2002 and the Wildlife Art Award in 1994, 1996, and 1997.

Read More