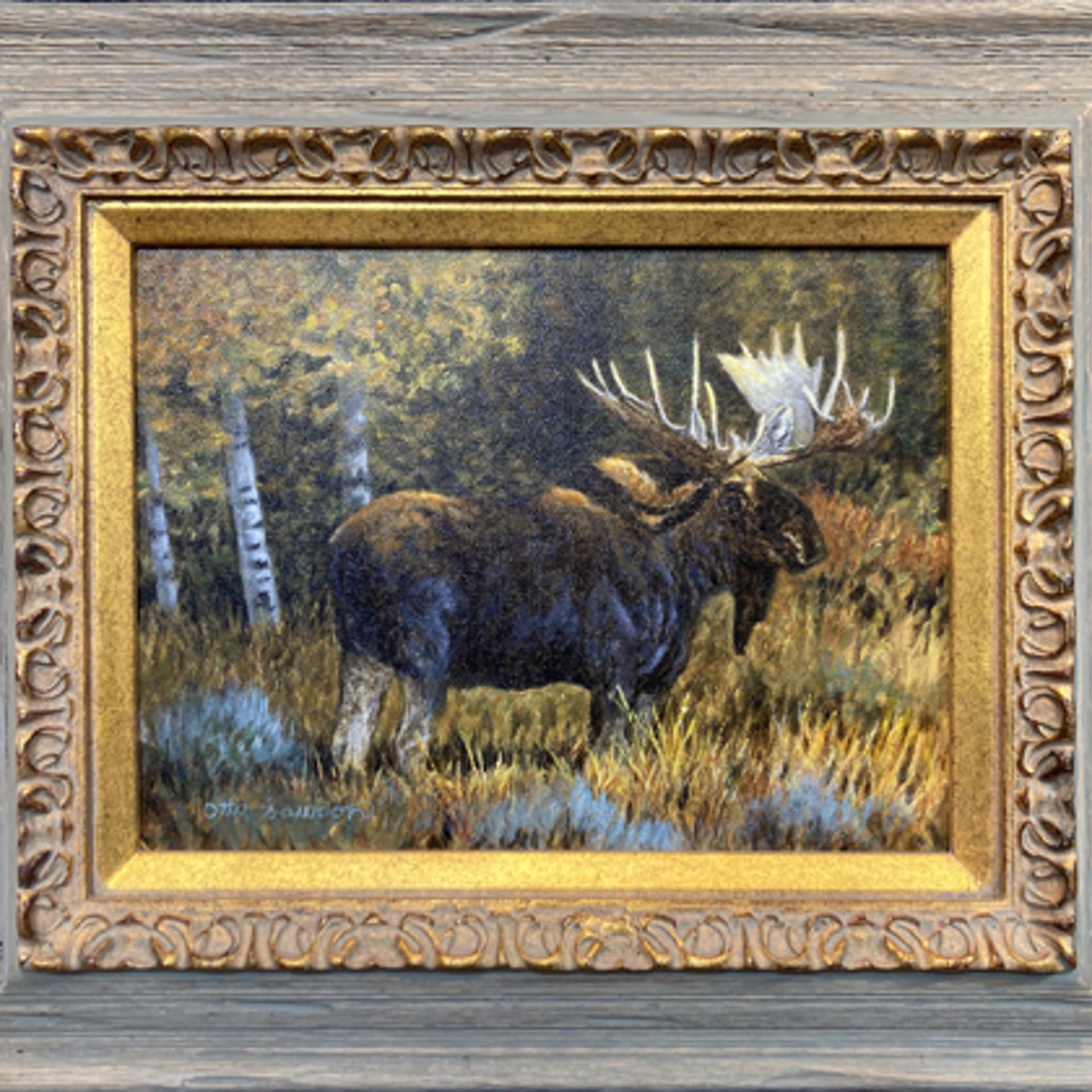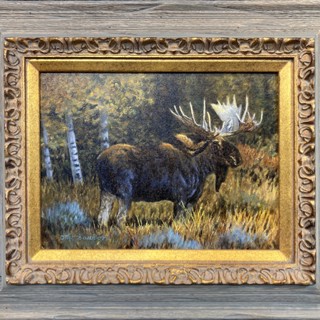 Otto Lawson spent most of his childhood having both the redwoods and the Pacific Ocean as endless sources of inspiration for his art. His passion for wildlife, the environment and for painting were immediately evident early in life, when at the age of sixteen he was producing saleable artwork.
Moving to Oregon for several years, gave him the privilege of studying with both friends and mentors, Terry Isaac and Jim Daly privately at his studio. He also attended aweek long workshop in Denali, Alaska taught by John Seerey-Lester, Alan Hunt and Paco Young. He also completed an intensive study course at the Beartooth School of Wildlife art in Montana, taught by Terry Isaac, Jessika Zemsky and Jack Hines.
Otto, on his quest to find further inspiration, moved on to Colorado, then Wyoming and now currently resides in the great state of Texas where he continues to find unlimited sources of reference for his ongoing effort to produce dynamic wildlife art.
Otto has been a featured artist in a multitude of exhibitions including: CM Russell Museum, Great Falls, Montana, Gilcrease Museum, Tulsa, Oklahoma, Germanton Galleries, Germanton, North Carolina, Decoys Wildlife Gallery, Frenchtown, New Jersey, Ponderosa Art Gallery, Hamilton, Montana, Gallery One, Mentor, Ohio, The Coeur D' Alene Galleries, Couer D" Alene, Idaho and March In Montana Auction and Show, Great Falls, Montana. Otto was also a finalist winner in The Artists Magazine Art Collection Calendar. I hope, that when people view my art, they will feel the emotion and the drama of that piece of art, and for a moment, be drawn into the scene and share that experience.
Read More