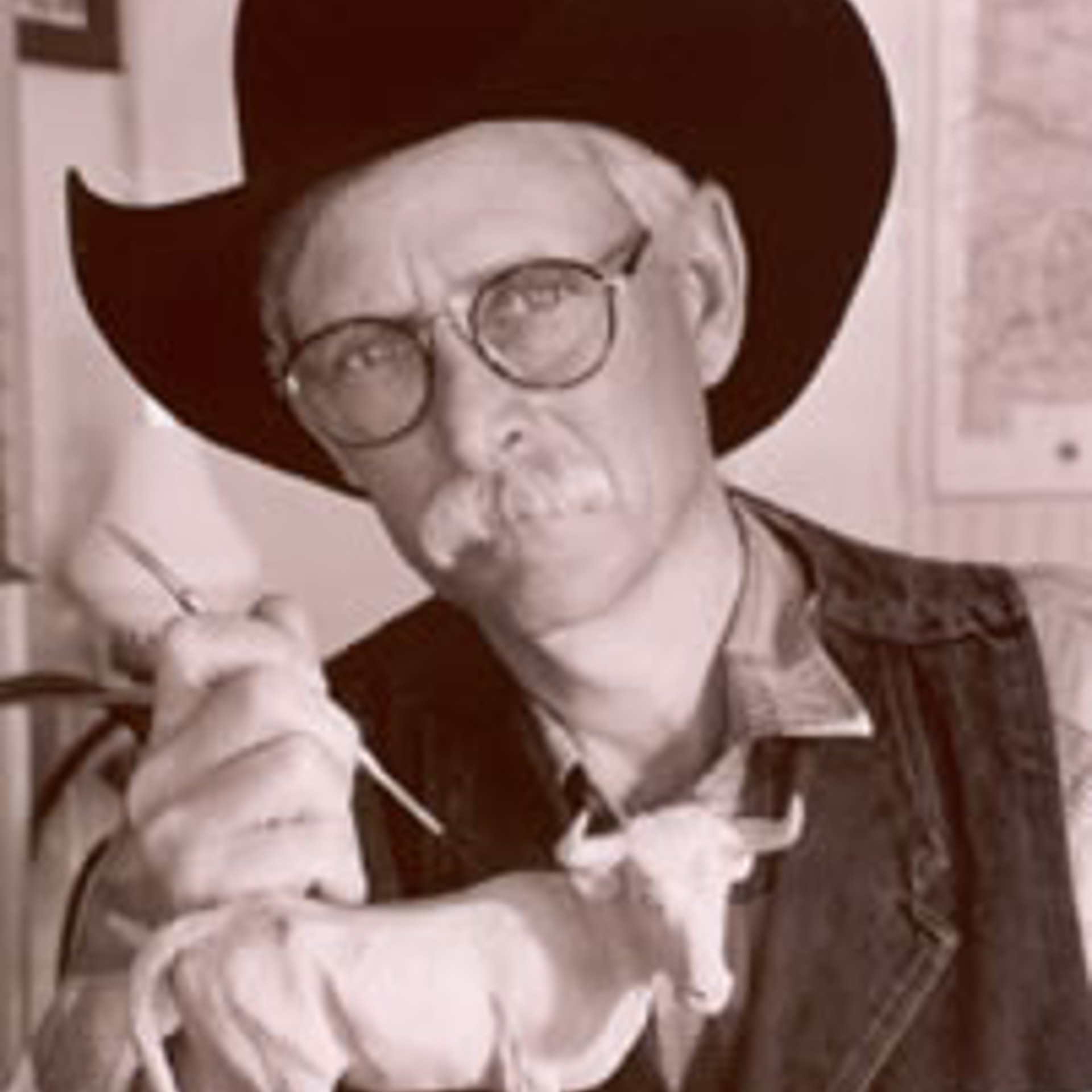 The son of Harald S. and Roberta Sundt, born in Fort Leavenworth, Kansas on June 9, 1948. Duke was the youngest of four sons.
His given name is Robert Harald Sundt (which he often refers to as his I.R.S. name). As a child, his father nicknamed him "Duke" and it stuck.
Duke didn't spend much time in Kansas, only six months to be exact. This was typical of the life of an "army brat." While his father was still in the military, Duke's family lived in a number of places, however the last station of his father's duty was to have the greatest influence on Duke and his future career as a sculptor. Between the ages of nine to thirteen, his family made their home in Copenhagen, Denmark. Duke's exposure to museums, art galleries, and outdoor monumental bronze sculpture in every city park, left a lasting impression which he firmly believes, led him to pursue a career as an artist specializing in bronze sculpture. At the age of thirteen, the Sundt family left Europe and moved to Las Cruces, New Mexico where his older brother, Chuck was attending New Mexico State University. The southwest, rodeo cowboys and Chuck's "guidance" moved Duke into a new phase of his life he refers to as "the rodeo years." For the next seven years, Duke traveled the rodeo circuit, riding bareback broncs, saddle broncs, and bulls, finding encouragement to continue with an occasional trip to the pay window. He entered college at NMSU in 1966 as an engineering student but soon found that the engineering field wasn't his calling, as he much preferred rodeoing, drawing cowboys and sculpting papier-mache figures depicting rodeo events. In the first semester of his junior year, he transferred into the fine arts department. In the art program, Duke continued to pursue western themes in his art projects and felt he was specifically attracted to sculpting. He received his Bachelor of Fine Arts degree with an emphasis in sculpture in 1971.
Armed with his new fine arts degree, Duke showed up for a job he had procured near Santa Fe in the early winter of 1972 only to learn the foundry that had hired him had burned in a fire just days before. Later he gratefully took a job as a ranch hand and moved his family to Watrous, NM. This journey proved to be exactly what he needed to give him time to find a direction and to figure out what he wanted to say through his art. He knew he wanted to illustrate the contemporary American cowboy in a realistic representational style. Being especially dedicated to telling a good story in three dimensions often with a humorous twist has been his aim in much of his work.
Since those early years, he has created numerous monumental commissions, life size and larger than life size subjects ranging from southwestern to military themed sculptures. Throughout his 45 year career as an artist, Duke has continued to depict the American cowboy and wildlife of the southwest in his smaller limited edition bronzes.
Read More