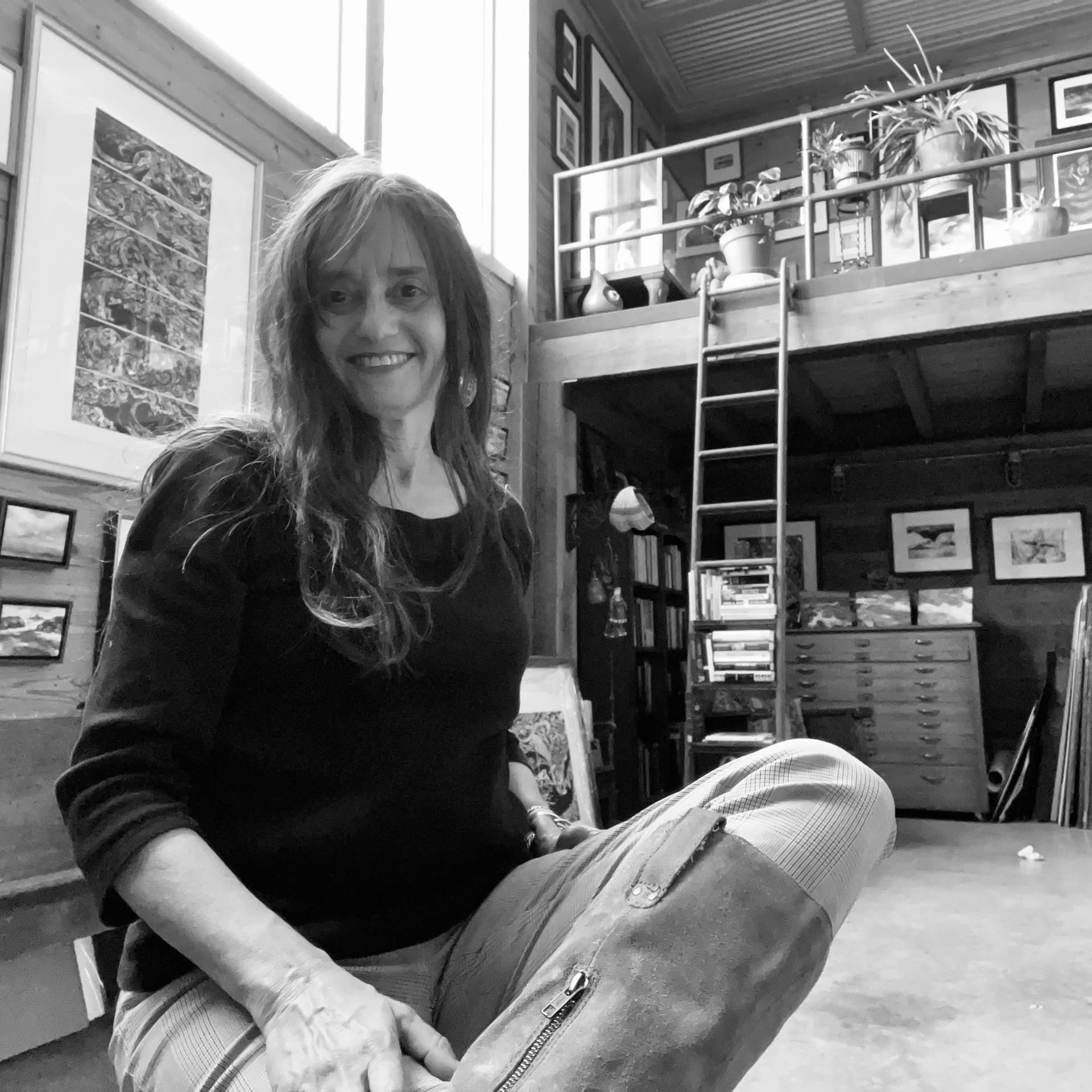 I have been a resident of Oklahoma since 1984, where I taught printmaking, drawing and watercolor for 37 years as professor of art at Cameron University. I retired in May 2021 to pursue art as a full-time professional artist. I received my Master of Fine Art from Texas Tech University and a Bachelor of Science from Southern Connecticut State University. In 2014, I was awarded the Oklahoma Governor's Art and Education Award in Oklahoma City, and awarded the title of Artist of the Year by the Paseo Art Association in Oklahoma City. I have exhibited my works of art in over 400 National Solo, Invitational and Juried Competitive Exhibitions throughout the United States and abroad, and received numerous purchase and juried awards.
Over the years my art has evolved through many forms and content. As I get older I find myself reflecting more upon passages, time, and motion. Water has come to mean a desire for change and discovery associated with my emotional state both in a personal and universal way. Working in oils, gouache, watercolor, and printmaking, I address the metaphors of romance and dynamic and imagined seascapes. These metaphors, although personal and unique, are seen and understood as images associated with the aspect of movement. The continual painterly flow of the sea and the patterns found in my lino prints represent the rhythms found in nature. The romance of a sunset during a storm of waves narrates the passage of time as I observe my life and stride forward to celebrate change.
Many of my prints and drawings are in permanent collections in museums and institutions throughout the nation such as Austin Peay University, Arkansas Art Center, The Wichita Falls Museum of Art at Midwestern University, Oklahoma State University, University of Louisiana at Lafayette, University of Colorado, University of North Dakota, Oklahoma Art Institute: Quartz Mountain Lodge, Del Mar College, University of Wisconsin-Madison, Whitman College in Walla Walla, Butler Community College in Kansas, University of Science and Arts of Oklahoma, Leslie Powell Art Foundation Gallery, Milwaukee Museum of Art, Mabee-Gerrer Museum of Art, and Nicolls State University.
The Museum of Texas Tech University recently acquired 86 works of mine for the Artist Printmaker Research Collection. This collection represents the documentation of American artist printmakers.
Read More