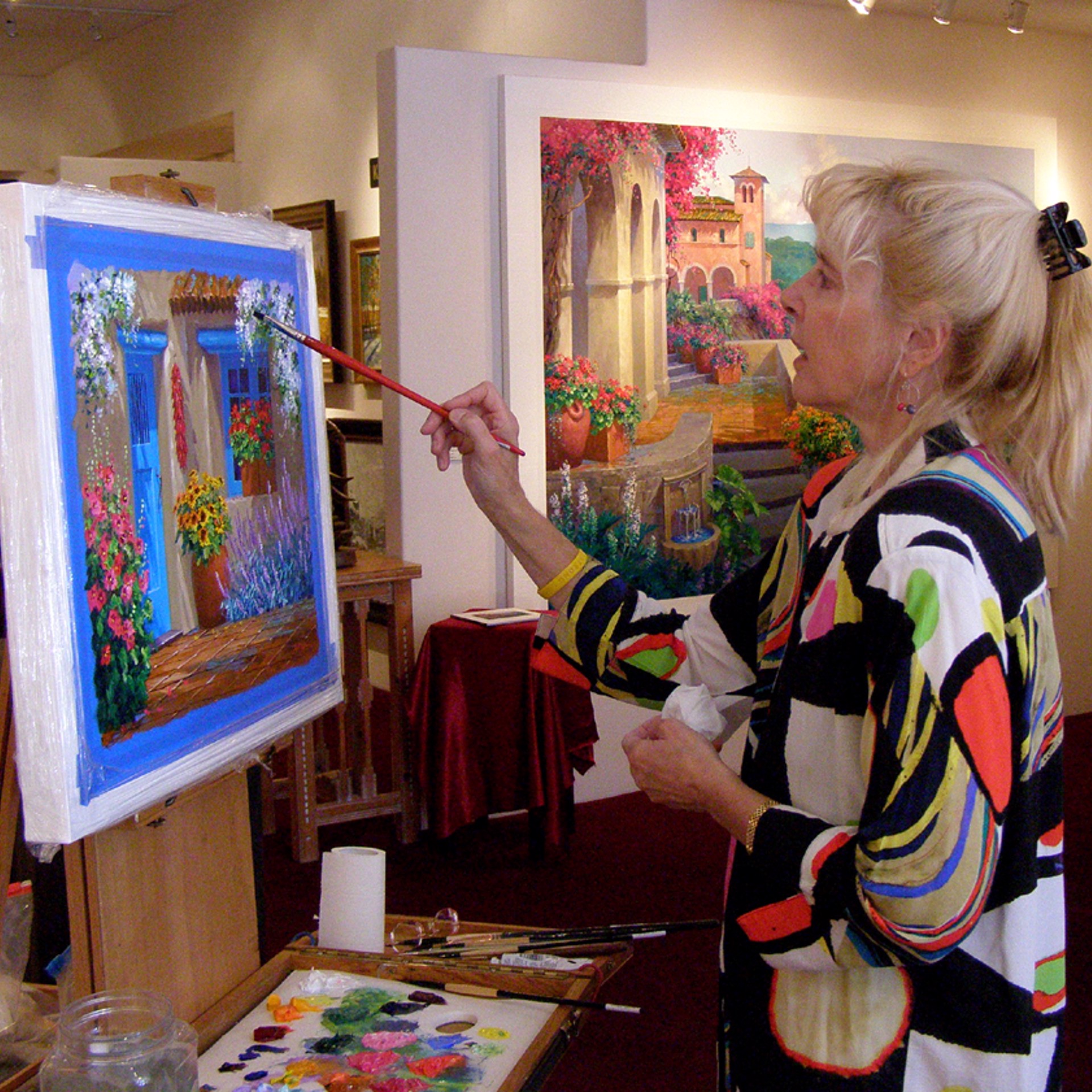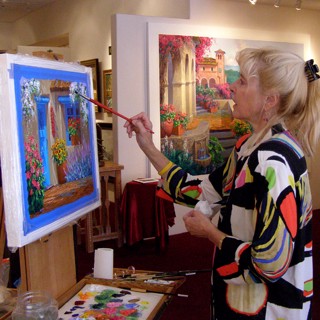 Her paintings have been referred to as "Billboards of Happiness"! And to view one of MIKKI SENKARIK'S paintings, bursting with joy and color one can understand why immediately. Her canvases of brilliant colors sing out beauty like a Maui sunset, and lure you into the subject. Mikki's architecture is accurate, her colors intense, and her flowers anatomically correct.
As a medical artist Senkarik illustrated 47 major medical books and was awarded the top illustrator prize in five of nine years. She now brings that same dedication to her career as an easel painter. When asked about the switch, she says, "When I paint a garden scene, my energy level rises to a euphoric high. The exhilaration is difficult to explain. My work now speaks the volumes of joy I was never allowed to express as a child. I have a reason to live now and I shout it in color every day onto my canvases."
Being abused as a child, experiencing a failed marriage to an alcoholic, and anorexia, haunted Mikki until she met her current husband in 1989. With his support her life took a radical turn as she overcame all the adversities, and built a successful career as an accomplished artist.
Explaining her recurrent themes of architecture and flowers, Mikki says, "Flowers seemed to germinate in my mind, and grow on my canvases. Architecture reflects the solid foundation of my life now. I no longer lead a discombobulated existence. My life has structure and stability, and the strong building is a testament to that part of me."
Read More