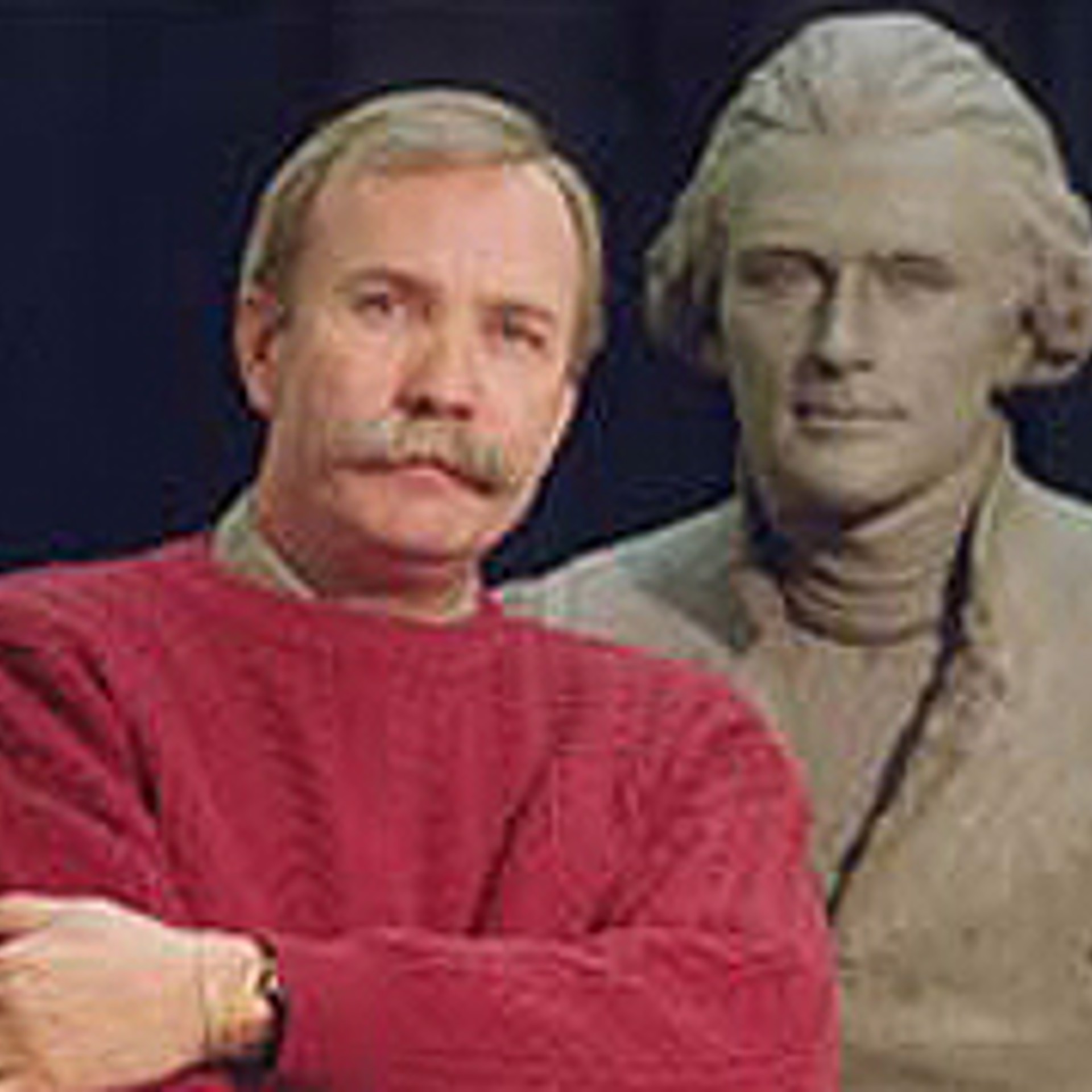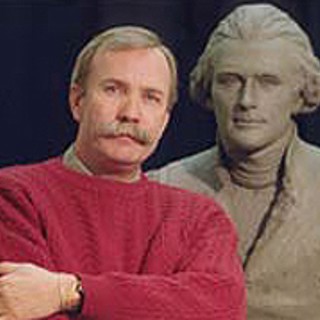 Loveland, Colorado is considered by many to be the sculpture capital of the American West, in no small part thanks to sculptor George Lundeen. A resident since 1976, he has been a major force in the development of this small, but thriving art community.
Born and raised in Holdrege, Nebraska, Lundeen attended Hastings College and later received a Master of Fine Arts from the University of Illinois where he studied under the tutelage of realist sculptor Frank Gallo. A Fulbright-Hayes scholar, he spent one year in Italy while attending the Academia de Belle Arte in Florence. Following his post graduate work, he returned to his home state of Nebraska to teach, but soon made the decision to sculpt on a full time basis.
Today, Lundeen is internationally renowned for his commemorative busts and sentimental, life-size figure groupings. His detailed, highly polished bronzes encompass any number of subjects, from Benjamin Franklin to a female athlete sporting a pair of running shoes made by a leading sportswear manufacturer.
His commission work can be found in various private and corporate collections across the country including the University of Nebraska, the Civic Center of Loveland, Colorado, the University of Pennsylvania, Nike, Inc. Corporate headquarters in Beaverton, Oregon, and the portrait of pioneer aviator Elrey B. Jeppesen can be viewed in the main terminal of the new Denver International Airport.
A member of Allied Artists of America and the National Sculpture Society, Lundeen has achieved the status of full Academician of the National Academy of Design in New York. This is the highest professional recognition bestowed on visual arts in America.
Read More